Contact Us
Western Ag Enterprises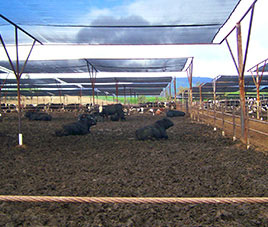 Western Ag Enterprises has been a leading manufacturer of fabrics & geomembranes for over 30 years. We can provide materials, expertise, and services, for a wide variety of applications and industries. Some areas that Western Ag has extensive knowledge & experience in are:
Hay tarp covering
Baseball field covers
Grain pile covers
Shade for cattle
Liners for dairy lagoons
Container liners for shipping various products
Western Ag Enterprises also has service crews through the country to provide installation service and/or maintenance if needed. Please feel free to contact Western Ag Enterprises for all of your Fabric needs.